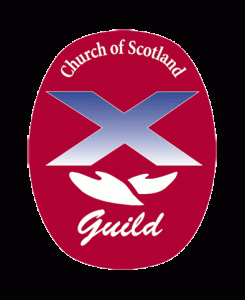 The Guild meets every two weeks from late September until early May on Wednesday afternoons from 2.15pm to 3.30pm in the Session Room of St Andrew's Church in Deans. Everyone is most welcome to come along and join us for our varied programme of talks and social events.  Fellowship is an important part of our time together and our meetings start with tea/coffee and finish with a chat.
Spring, a good time to be thinking about planting for a colourful garden in the summer so on 3rd April will have Sandy Owen from the Garden Centre giving us some tips to help us on our way. Our next meeting is delayed a week because of Holy Week which involves other activities so our next meeting the AGM will be on 24th.
We are part of the National Guild which has been around for over 125 years and contribute to its Project Partnership Scheme which, since 1997, has supported 36 areas of work alongside its project partners. This scheme has ensured members are praying for, learning about and raising money for the most marginalised in society.
The full guild Guild programme for 2018/19  is below: