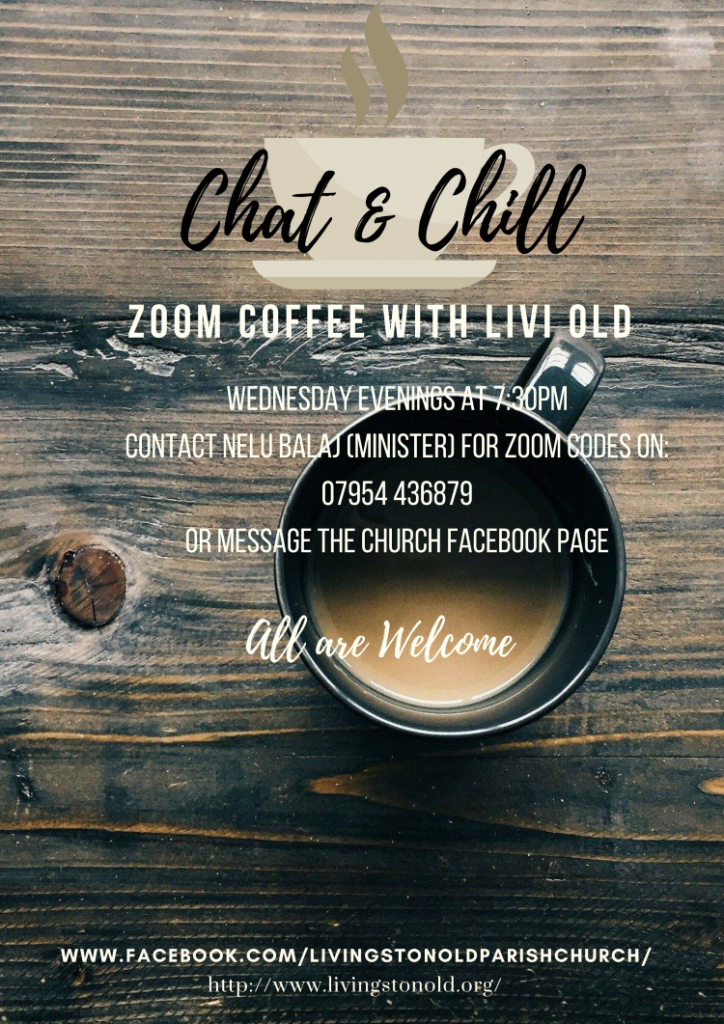 There's nothing quite like a good chat with friends over a cup of coffee or tea (and perhaps enjoying some delicious cake too). Circumstances mean that this is difficult to do in person at the moment but we can meet together using Zoom.
"Chat and Chill" will take place each Wednesday evening at 7:30 pm, starting on 21st October.
To join us, you will need the Zoom access codes and you can get these by leaving a message here, telephoning our Minister, Nelu Balaj, on 07954 436879 or leaving a message on the Livingston Old Facebook page.
Do join us – you don't need to be a member of our church. Everyone is assured of a very warm welcome. Please don't forget to contact us for the access codes!
You can find out more about using Zoom here.