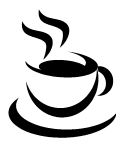 The Café is held on the First Sunday of the Month in St Andrew's Church Hall.
It is open from 10.30am until the start of the Service and run by a willing band of Tea Ladies.
Come along for a cup of tea or coffee and biscuits – sometimes home baking is on offer – and enjoy fellowship.